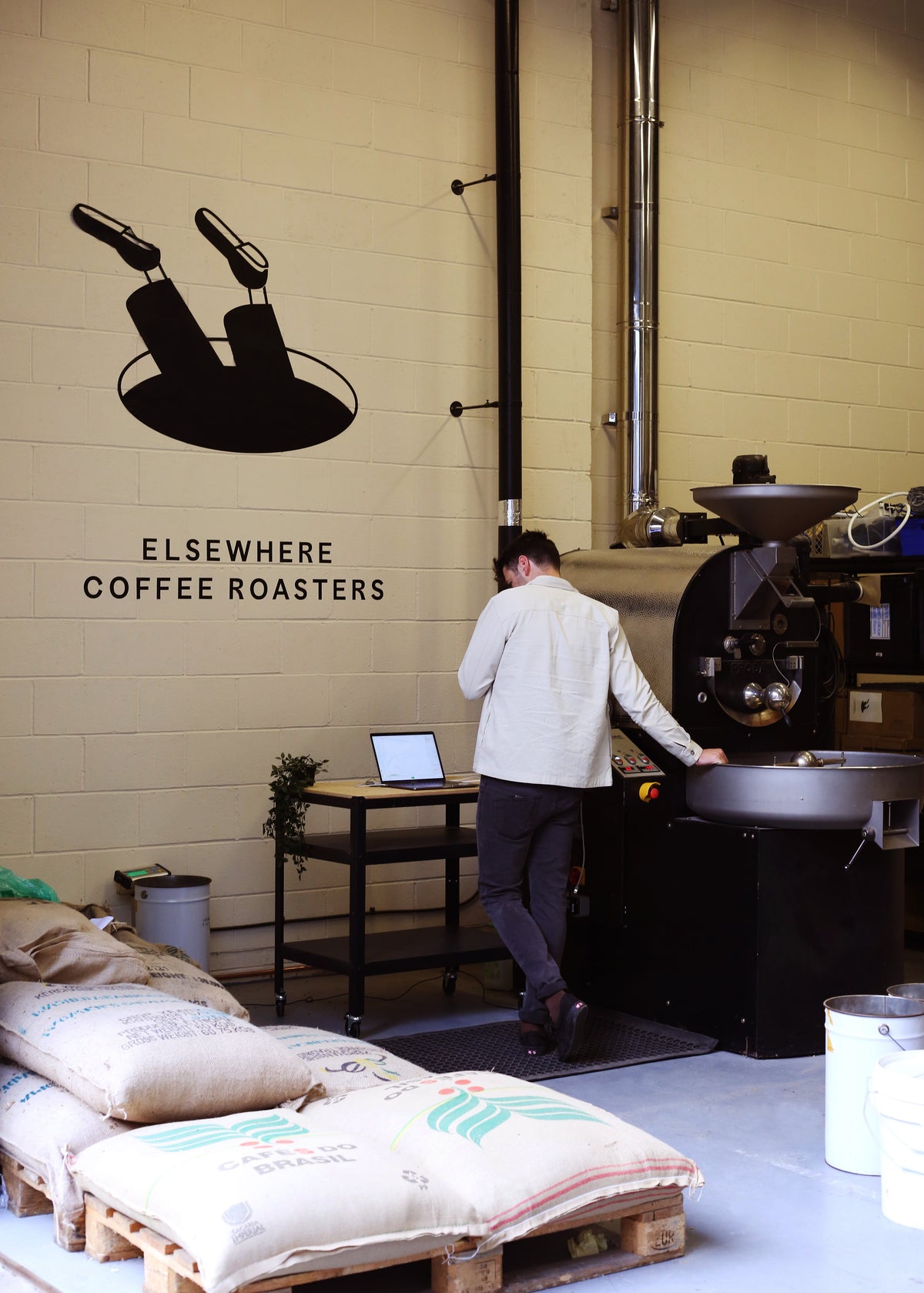 ABOUT OUR ROASTERY.
Here at Elsewhere Coffee Roasters we began our journey when our founder, Jack, began roasting coffee out of his garage for his small coffee events company. His focus was on roasting quality, single origin beans that were always traceable and ethically sourced.
The feedback for his hand roasted specialty coffee was so good, he thought he should make it available to everyone - creating our brand and forming our online store in 2019, right in the midst of a global lockdown! Since then we've come a long way, with our coffee being enjoyed in cafes, restaurants, offices and homes all over the UK!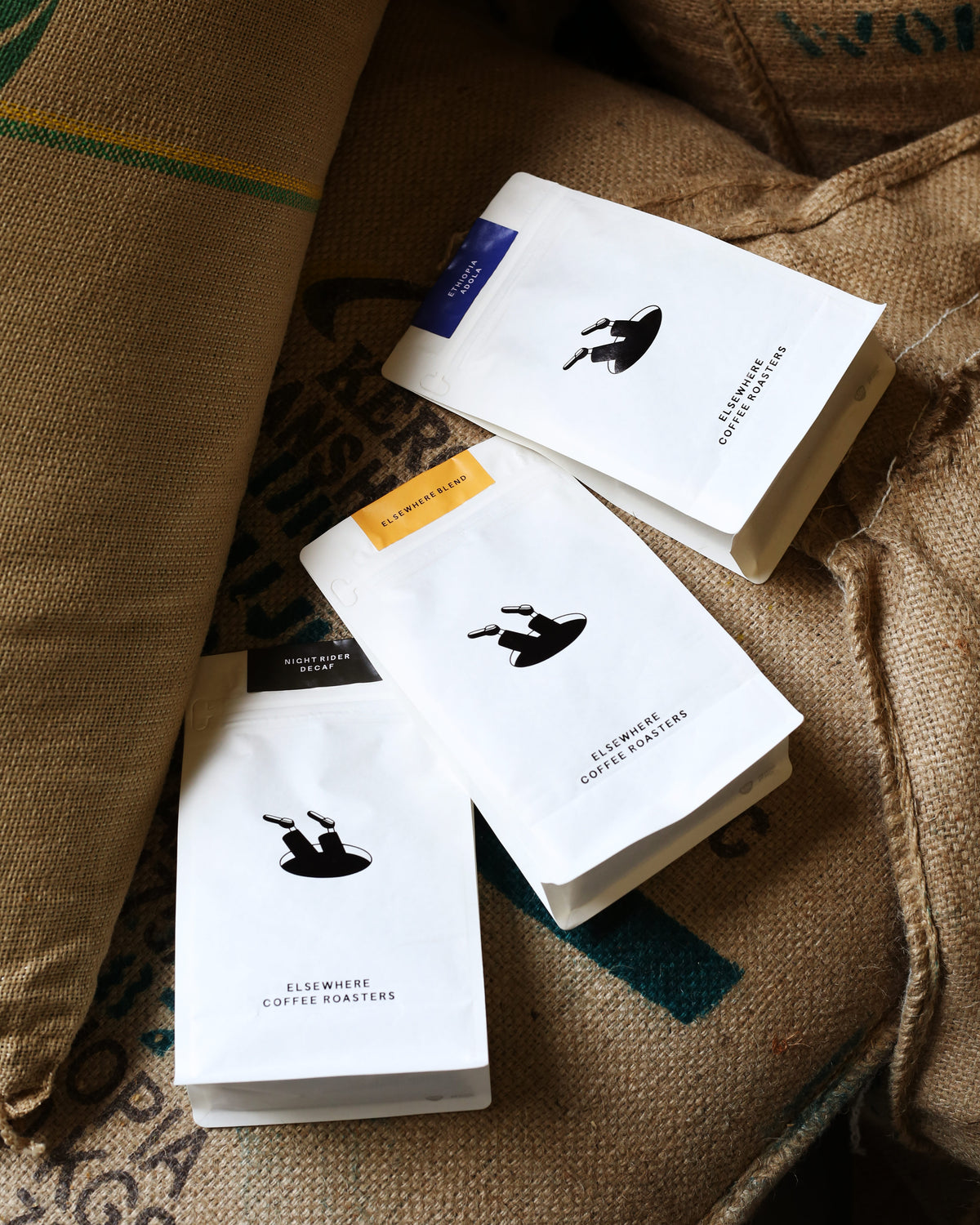 Every bean is hand roasted with care in our South East London roastery and we always ensure that all of our coffee is responsibly and ethically sourced. We work meticulously throughout our supply chain to make certain that your coffee is good for the growers, workers and of course, the environment. All of this is very important to us, as well as making sure it consistently tastes fabulous!