Section: product.subscription.liquid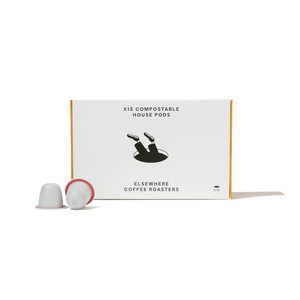 snippets/2021-subscription-form.liquid
Our eco-friendly, fully compostable coffee pods deliver our same bold signature flavour in a more compact package, perfect for making that quick morning coffee at home!
Of the 39,000 coffee pods produced every single minute, 29,000 of them end up in landfills. Here at Elsewhere we wanted to produce a coffee pod that preserves the environment we all live in, whilst remaining big on flavour! 
EACH POD SUBSCRIPTION MAILER BOX CONTAINS 2 X 15 POD BOXES. 

Compatible with Nespresso and Nespresso compatible machines.